Are coloured contact lenses bad for your eyes?

You've probably heard the rumours or seen online that coloured contact lenses are bad for you. But is this true or false? We at Lentiamo will explain in detail about buying coloured contact lenses for yourself or as part of a fancy dress costume for your children.
Do you want to know all the details? As a leading online optician, our mission is to ensure that our customers use eye care products responsibly. Let's take a look at whether or not coloured contact lenses are really bad for you.
What happens if you wear coloured contact lenses?
When using any product that comes into direct contact with your eye, as is the case here, you should check its quality. Don't forget that this is one of the most sensitive areas of the body and that any improper use could cause eye problems such as corneal erosions.
It's very common to see coloured contact lenses for children designed for celebrations like Halloween. These are usually for occasional use, as their only purpose is to be used at a specific time and then discarded after a few hours. At Lentiamo, we insist on checking their quality and manufacturing materials. If these can't be identified, we can confirm that coloured contact lenses are bad for the eyes.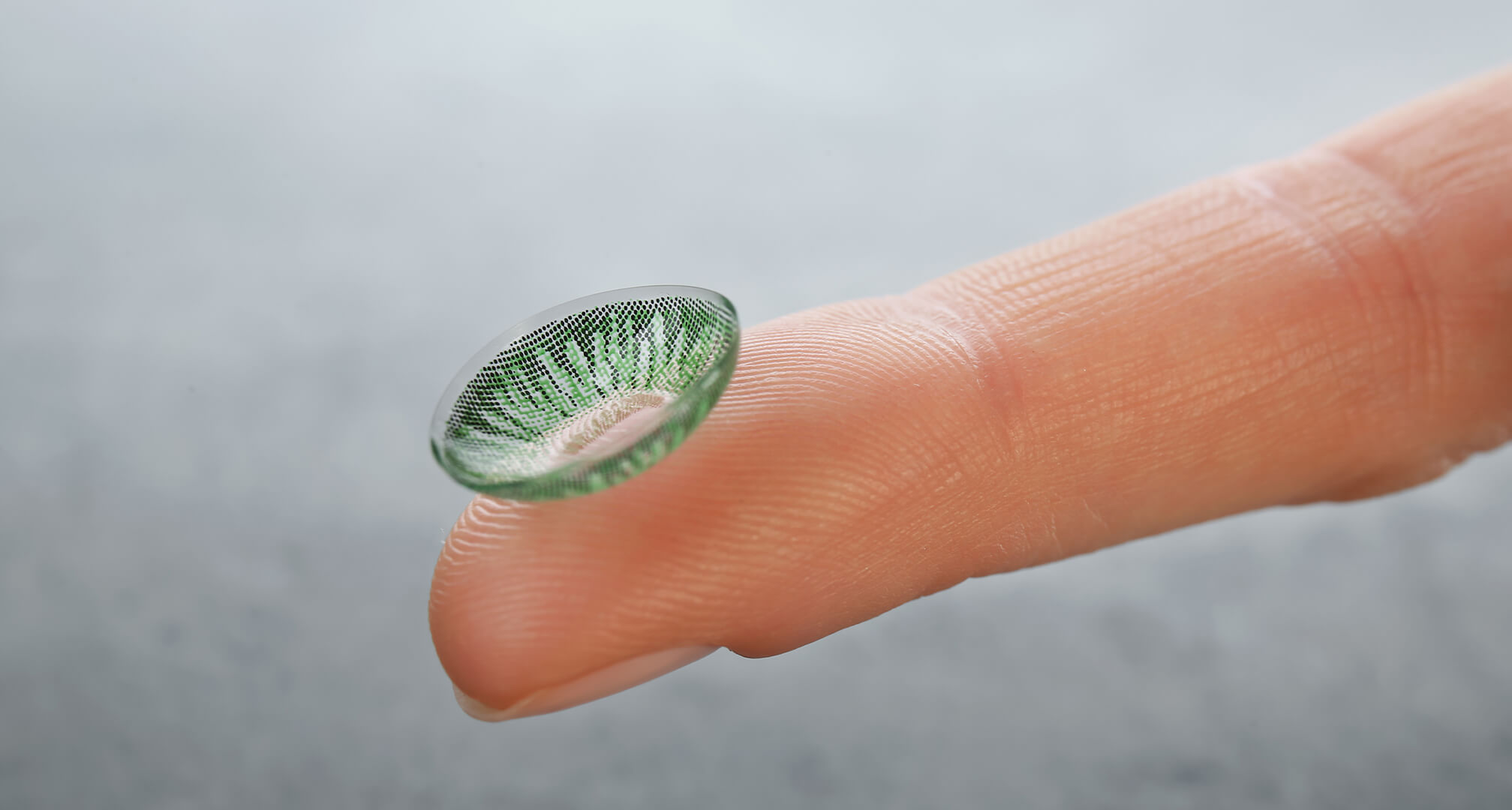 General advice about coloured contact lenses
As a result from cases like we've described and other similar situations, coloured contact lenses tend to generate quite negative opinions from many professionals in the eye health sector. This isn't surprising, as there are many establishments that sell coloured contacts without proper authorisation and without giving information about necessary precautions.
However, this doesn't mean that all coloured contact lenses are bad. You can easily do some research in both physical and online shops and you'll see that there are prescription coloured contact lenses that are recommended for use because they meet the highest quality standards and are endorsed by the European Union.
Luckily for you, we've got some good news. Look no further than our website for quality coloured contact lenses. When browsing our online shop, you'll be able to find various options from respected manufacturers such as Alcon, Bausch & Lomb or ColourVUE, among others.
In conclusion, coloured contact lenses are bad if and when your eyes or your children's eye health could be compromised. It's very important to always check that the products you buy are of good quality before they cause harm. As with everything else, cheap is expensive in the end, and we don't want that to happen.
Give your eyes a new shade with Lentiamo coloured contact lenses
Now that we've cleared up the rumours about whether coloured contact lenses are bad for you, we want to offer an option that won't cost an arm and a leg. At Lentiamo, we have products up to 50% cheaper compared to the typical opticians because we believe that taking care of your eyes shouldn't be a luxury.
Forget about the unnecessary extra costs that you'll run into in any other shop. We're clear proof that you can buy quality branded coloured contact lenses at a price you can afford.
Also, if you need any other items from our eye care range, we recommend filling your shopping cart with everything you're going to use soon, as shipping is free for purchases over £45. With Lentiamo, coloured contact lenses are never a bad thing!
Best selling products