EYE CARE. DO YOU CARE?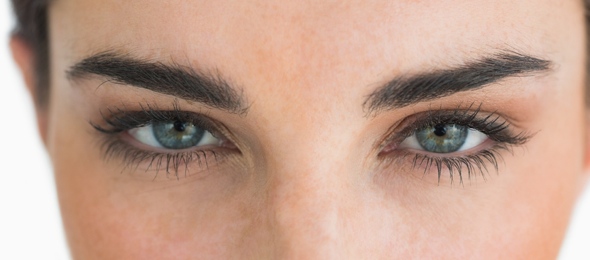 You've only got one pair of eyes, so it pays to look after them. Especially because it could help you avoid two common eye problems: excessively tired eyes, and dry eye syndrome.
So why not follow our tips to keep your eyes happy and healthy?
Shed some light on tired eyes
Your eyes work hard for you from the minute you wake until the moment you go to sleep. And watching TV, using computers, reading books and lack of sleep can tire them out excessively, making them red, puffy and tender. While it might (unfortunately) be impossible to avoid working at your computer all together, there are some easy things you can do to help your eyes stay bright:
High-contrast between a bright screen and dark surroundings can exhaust the eyes in just a few minutes. Don't watch TV or use a computer in complete darkness, turn on at least one small light. When looking at your computer screen, make sure it isn't reflecting any bright light. If you like reading in bed, give your eyes enough light – a combination of small fonts, low quality paper and weak light will fatigue your eyes before you've even got to the end of the first chapter.
And if you still find your eyes complaining that they're working too hard, try the following remedies: use sliced cucumber as cooling pads, chill black tea bags and place over the eyes, bathe your eyes in an eyebright solution. As its name suggests, it's one of the best eye remedies out there!
Not a dry eye in the house
As we age, our eyes can lose their ability to produce tears. In fact, tear production can fall by nearly two thirds between the ages of 19 and 60. And dry eye syndrome, an unpleasant condition that feels like fine sand is in the eyes, can occur when this natural loss is combined with exposing eyes to unsuitable conditions.
So, try to take the following preventive steps:
avoid smoky rooms, and if you smoke try to give up or cut down
keep air conditioning to a minimum
protect eyes in a dusty environments
use a humidifier if you have central heating
If your eyes continue to feel dry and uncomfortable, there are lots of different solutions you can choose from that will act as artificial tears and help alleviate the symptoms.
Here's to a future of healthy happy eyes for everyone!
Best selling products