Myths and facts about wearing contact lenses during the Coronavirus pandemic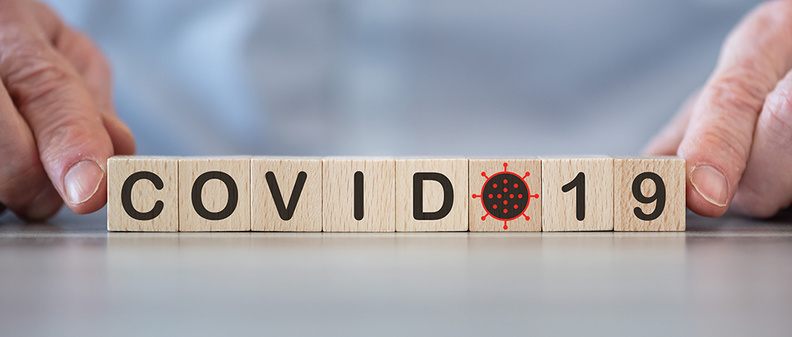 Dear contact lens wearers,
We know that times are very unsettling right now. The whole world is in a state of emergency and we are all worried about our health and that of our dear ones. The most important question you have asked us: Is it safe to wear contact lenses during the coronavirus outbreak?
There are unfortunately many misunderstandings circulating on the Internet and in the media. Our chief optician is therefore here to set things straight.
Are the myths about contact lenses and the coronavirus true?
Our highest priority is to ensure the health and safety of our customers throughout Europe. Below we have a list of facts to correct the myths about wearing contact lenses during the time of coronavirus infection.
Myth 1: The sterility of contact lenses is no longer guaranteed.
Wrong. There is currently no evidence that wearing contact lenses causes coronavirus (COVID-19) infection in any way.
Lens manufacturers produce their lenses following the strictest safety precautions, i.e., in a clean, safe and automatised environment. The high standards of hygiene in the factories are ensured by the use of special medical gowns, hair and shoe caps, as well as face masks. During the actual production of contact lenses on the assembly line, no person is directly involved.
Furthermore, all blisters are sterilised before they leave the factory. Therefore, the chance of anyone getting the virus from a contact lens is practically impossible.
Your health and safety and that of our employees are always our top priority. That's why we have also taken additional precautions in our warehouses, such as extra shifts and increased disinfection procedures to be sure that our customers get their lenses in the cleanest and safest possible conditions. You can therefore still order your contact lenses from the comfort of your own home.
Myth 2: I get infected with coronavirus when I wear contact lenses.
Wrong. You are not automatically infected with the virus when you insert or remove your contact lenses. Lens wearers should always follow the wearing and care instructions that are recommended when using contact lenses. However, to protect yourself as much as possible from an infection, you should pay close attention to the following points:
Regardless of whether you wear contact lenses, glasses or no visual correction at all, WASH YOUR HANDS thoroughly for at least 20 seconds before touching your eyes or visual aid. Washing your hands frequently is the most effective way to protect yourself from the virus. Please follow this advice and minimise the risk for yourself and others as much as possible.
If you suffer from dry eyes or an ocular allergy, the same applies: please wash your hands before using eye drops or other medical products.
In general, we recommend that you always and especially in these days and weeks, never touch your eyes, nose or mouth with unwashed hands.
If you want to learn more, please read the statement of the contact lens manufacturer Alcon. Furthermore, you can read the medical update on coronavirus and contact lenses from the manufacturers Johnson & Johnson and CooperVision.
Myth 3: I must not wear contact lenses if I'm infected by the new coronavirus.
Partially correct. We generally recommend all lens wearers not to wear contact lenses during a cold, flu or similar infection. This now also includes the coronavirus infection. However, if you do not want to give up wearing your contact lenses, we advise those of you who wear weekly lenses or monthly lenses to switch to daily disposable ones. These are disposed of at the end of the day, after wearing.
If you have further questions, please do not hesitate to ask in a comment below this article. In addition, our customer service is at your disposal at the free number 180 081 4141 / info@lentiamo.ie.
Please stay healthy.
Your Lentiamo Team
Best selling products