Switching from Prescription Glasses to Contact Lenses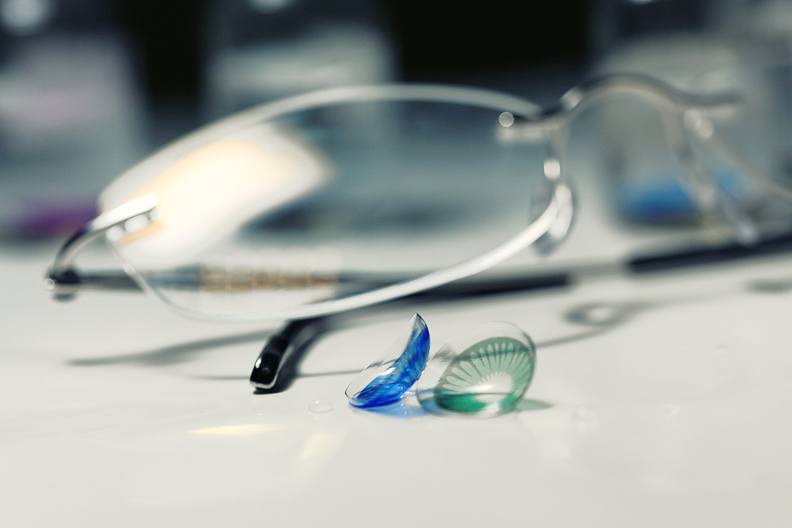 Considering to switch from prescription glasses to contact lenses?
"I can finally, fully, experience the world" – Customer, 47 years old.
"100% worth it. There are no more frame limitations!" – Young art designer, 23 years old.
"Prior to contact lenses, I couldn't experience such peripheral vision" – Revealed the majority in our survey.
You see, nowadays, you can find many opinions online, regarding the pros and cons of using contact lenses as well as switching from spectacles to contacts, often one contradicts the other.
We bet you have a few unanswered thoughts!
And that's a good thing. After all, it's based on information that we make a choice of what to purchase or not.
So, let's dive in.
Pros:
Contact lenses = Peripheral vision = Excellent field of vision. Because contact lenses sit directly on your eye, you get complete vision without limitations.
With glasses, you are restricted to the size of your lenses
Sunglasses on top of glasses simply doesn't work. Now, you can wear any sunglasses you want. Who doesn't love that!
Ladies, yes it's true, no more marks on your nose. Your makeup is now safe
Spectacle lenses tend to be thicker at the sides, for people with higher dioptrics
No more foggy or sweaty lenses. You can now enjoy more physically, intense, activities
With extended wear contacts, you can even wear them 24/7
Cons:
Not everyone can wear contact lenses. Plus, it can take some time to getting used to them
For some people, they can be considered expensive
Who needs another chore! Putting them on every morning and taking them out every evening can be one
It's not a big deal if you take a short nap, but forgetting to take out your lenses, can cause real problems
Dust is one of the biggest enemies of contacts. Your eyes can become pretty irritated. It's recommended to keep some soothing eye drops handy
Depending on external factors, such as hot & dry weather, or sitting in an air conditioned room, eyes might become quite dry, which can get uncomfortable
What did challenge you the most, when you switched from prescription glasses to contact lenses? Let us know in the comments.
Best selling products