Get tuned in to Halloween this year.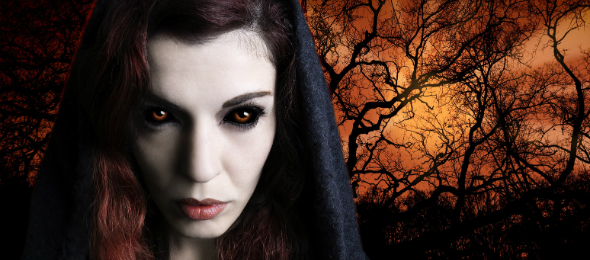 What do we mean by Halloween? It was formerly considered a purely American tradition that we only knew of from movies. Today, it is becoming an increasingly popular occasion, offering the need for the careful preparation of costumes, themed food and household decorations.
Halloween, originally the Feast of Samhain, has its roots in Ireland and the long history of the Celts. In fact, it's the official celebration of the pagan New Year – marking the end of the summer. Although that reason is no longer valid, it became commonly agreed to use the American name Halloween. they spoke of this day as Halloween. Incidentally, the name is an abbreviation of the English "All-Hallows-Eve", or "Eve of All Saints'. It was therefore predictable that these two holidays joined together over time in our subconscious and that their traditions became entwined.
Even in our country it is customary to thematically decorate your home. What would the festival be without decorations and the perfect costume? There are huge choices of Halloween-themed accessories; fake blood, cobwebs, disfigured and bloody masks…you name it! Now we come to the point. The eyes are said to be the windows to the soul. Therefore, on that basis your vision should be the most bewitching!
How ​​to achieve this? Our e-shop vasecocky.cz has such a variety of coloured lenses available, you may not stop at just one choice!
In the past year, many people ordered ColorVUE Crazy Lens – White Zombie.

What will be the big hit this year? Our bet is that it will be Magic Eye Crazy? Or for your perfect Halloween outfit will you choose another?
Take your time when choosing, and ensure others have great memories of your truly unforgettable eyes!
All of Lentiamo are enjoying the photos on all the social networks and on Instagram! Do not forget to connect using the hashtag #lentiamo!
Best selling products