Looking for a special Christmas present? Don't miss out on sports sunglasses!

Many sunglasses lovers adore their shades in summer – and put them in the closet when autumn arrives. True to the motto: "The sun rays in winter are not as strong as in summer." This, however, is a dangerous assumption, as many ophthalmologists have found out.
Our eyes can be severely damaged also by the winter sun. This is of course particularly true for skiers and snowboarders, who expose their eyes to long-term health risks such as macular degeneration, eye cancer and complete blindness due to the reflection of the sun's rays in the snow.
But also outdoor enthusiasts such as hikers, cyclists and year-round sun worshippers should by all means protect themselves from winter UV radiation.
The solution? Sports sunglasses from sports brands that combine excellent quality, impact resistance and design.
Why you should wear sports sunglasses winter and during holiday winter sports
Even on cloudy winter days the sun's rays can pass through clouds and during the winter snow reflects up to 80% of the sun's rays, according to the Pharmacy Times.
As you can see in the graphic below, long UV exposure can therefore damage our retina, our cornea, our conjunctiva, our lens and the delicate skin around our eyes.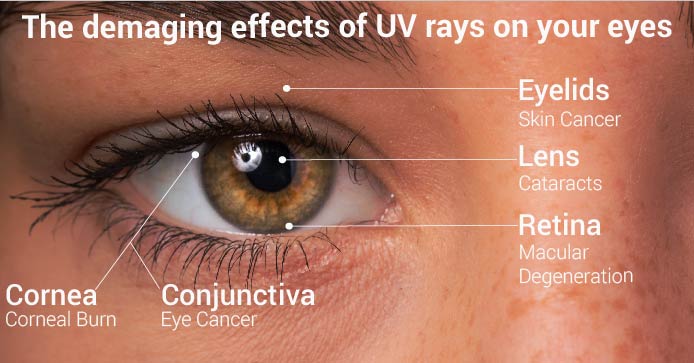 But the sun is not the only culprit in winter. Snow glare, dirt and wind also cause painful irritation of the eye.
Reflections in the snow may lead to retinal burns due to their extreme intensity if you don't protect your eyes during winter holidays.. The same applies to tiny particles of dirt. Those can quickly get into your eyes, impair your vision or cause inflammation.
Which sports require which sports sunglasses?
Is your partner an enthusiastic skier, your grandpa a passionate angler? Or does your best friend love cycling in all weathers?
Sports sunglasses are a high-quality Christmas present that protects your eyes not only from the sun. People who focus on wet surfaces need polarised sunglasses to minimise glare and enhance contrast. Cyclists and hikers need excellent sunglasses in both summer and winter to protect against sunlight, snow glare and dirt.
What sports do your loved ones do?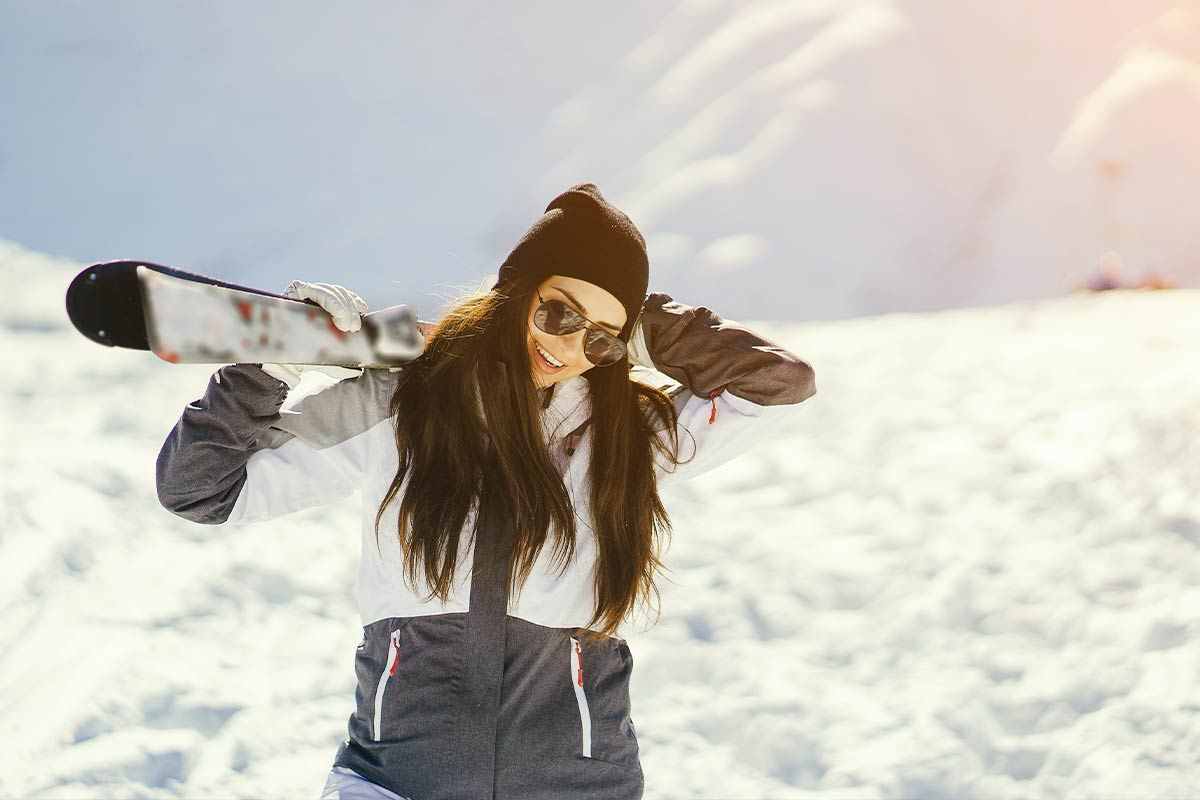 Skiers, snowboarders and snow hikers need protective glasses against wind, UV radiation and snow reflections.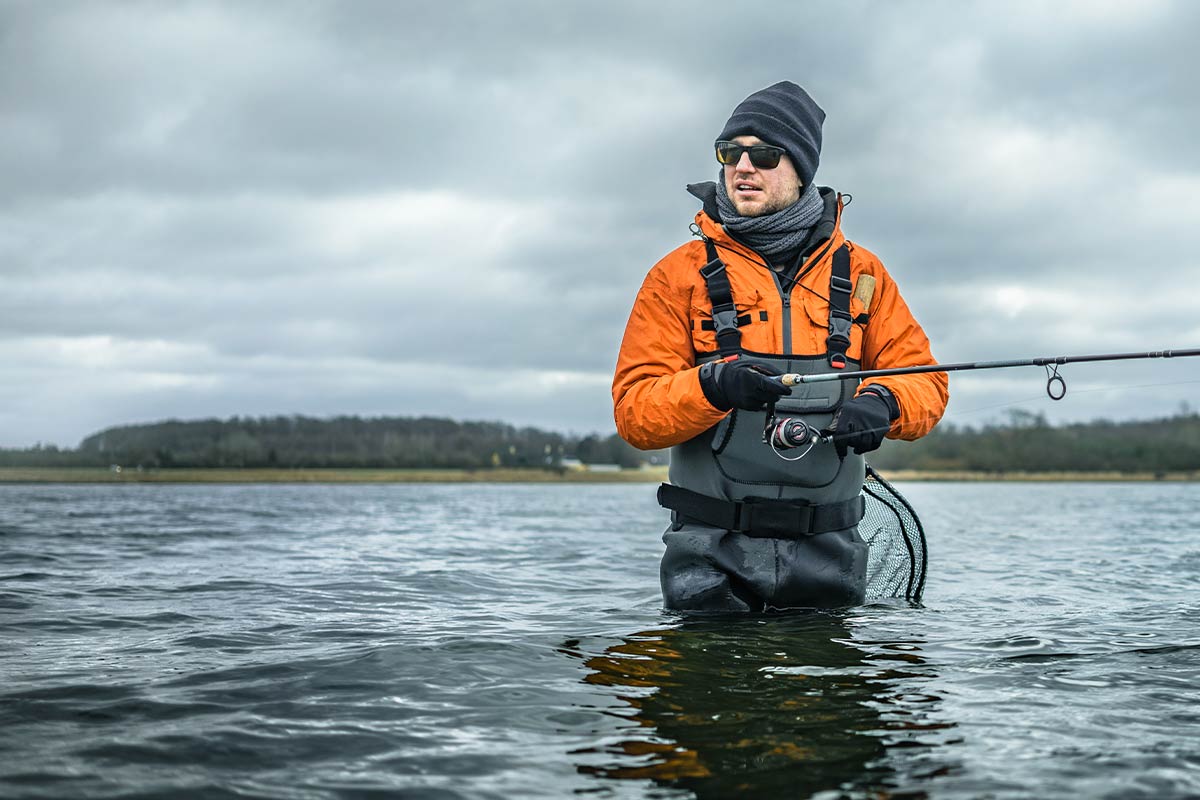 Anglers, fishermen and water sports fans are highly exposed to glare. This can be reduced with polarised sunglasses.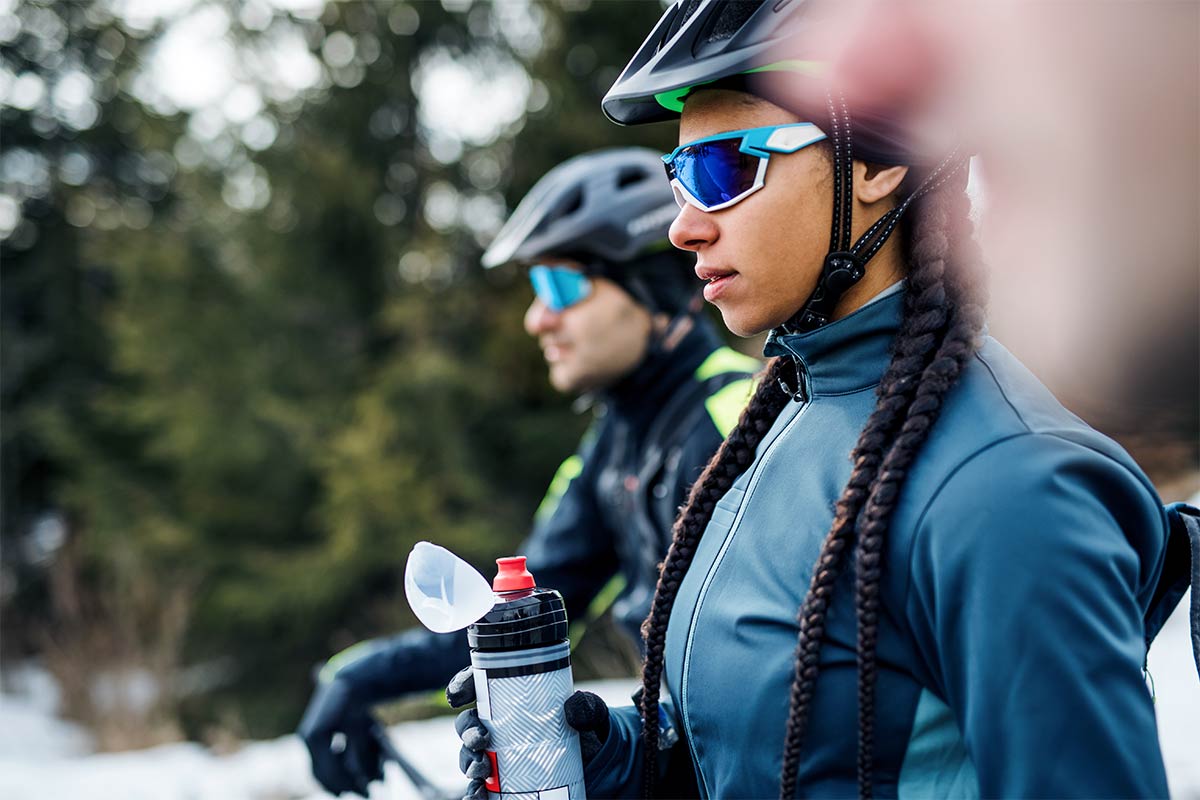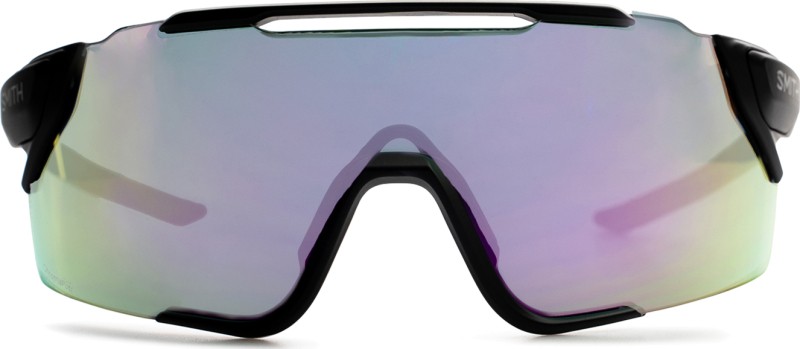 For those who love to go cycling, mountain biking or walking in winter, there are special sports sunglasses. These protect against dirt, wind and sunlight.
Why are snow sunglasses the ideal Christmas gift?
Sports sunglasses in winter might be a great Christmas present for your family and friends . Believe it or not, ski sunglasses are among the most popular Christmas gift tips of our customers!
With good reason. The health of the eyes is essential for an increasing number of people. They know that sports sunglasses are important to wear in winter – especially because of their excellent safety features.
Designer sunglasses are generally regarded as a luxury gift that can be worn all year round as a fashion accessory.
If you are looking for fashionable sports sunglasses as a Christmas present for your loved ones, how about a discount of up to 40% on the Lentiamo Black Friday weekend?
Which are the best ski sunglasses?
Sunglasses provide a vertical protective barrier for the eyes, the effectiveness of which strongly depends on the radiation transmission of the lenses, the geometry of the sunglasses and the exposure conditions. The opticians at Lentiamo therefore recommend sports sunglasses which provide an excellent effectiveness.
So don't miss the trendy models from Oakley, Adidas, Arnette & Co. and send your favourite model to your home for free!
All high-quality designer sunglasses offer you maximum UV 400 protection. If you want to take eye comfort to the next level, choose a sunglass model that has polarized lenses to minimise glare in snow and on wet surfaces!
Sources:
1. Journal of Exposure Science & Environmental Epidemiology, https://www.nature.com/…0-018-0087-0

2. Pharmacy Times, https://www.pharmacytimes.com/…kin-and-Eyes
Best selling products