How to spot fake Chanel sunglasses

Original Chanel sunglasses are famous for their extravagant designs and outstanding quality. The name Chanel indicates top-quality lenses and unbreakable frames.
However, there are lots of counterfeit Chanel sunglasses out there. Due to their poor quality, fake sunglasses can be very harmful to our eyes. That's why Lentiamo has made a list of tips on why and how you should stay away from fake, non-original eyewear.
We will show you how to avoid harmful shades in our series "How to spot fake sunglasses". In six articles you will learn how to easily distinguish counterfeit Oakley, Prada, Carrera, Persol or Dolce & Gabbana fakes from the real thing.

Let's take a look at Chanel.
Why fake Chanel sunglasses harm your eyes
Chanel sunglasses are stylish, elegant and professionally manufactured. Fake Chanel sunglasses, on the other hand, lack a sufficient UV filter, shatter-resistant lenses and rugged frames.

Because our pupils are wide open as we look through the dark lenses and no UV filter blocks the sun's rays, we can seriously damage our eyes and vision. That's why it's important to be able to distinguish fake designer sunglasses from their original counterparts.
2 tips on how to spot fake Chanel sunglasses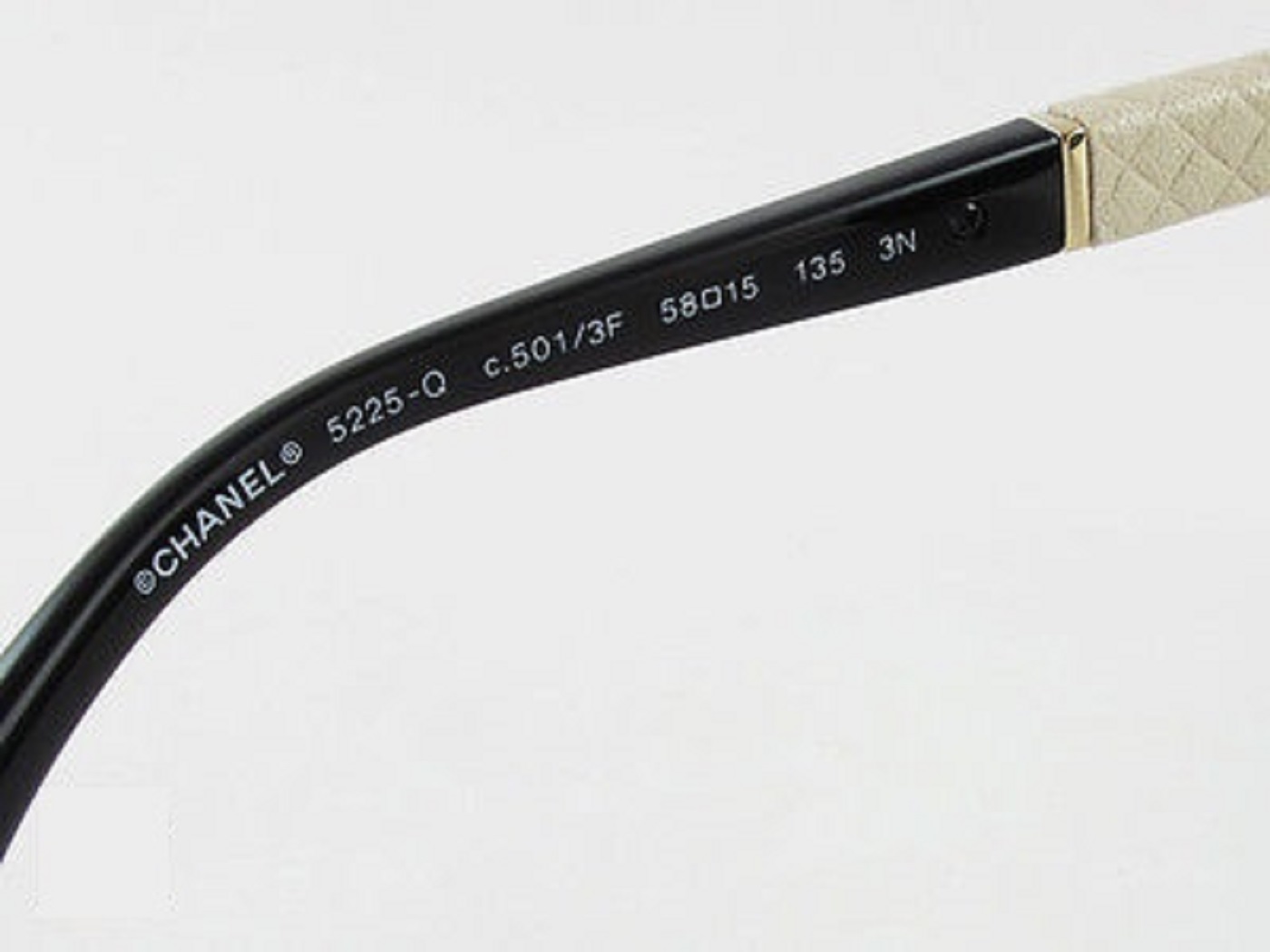 1. Check the arms
Chanel sunglasses are manufactured in Italy – original sunglasses have "Made in Italy" written on the right temple, together with the letters CE. On the left arm they have an identification code where the second string of characters should start with the letter C.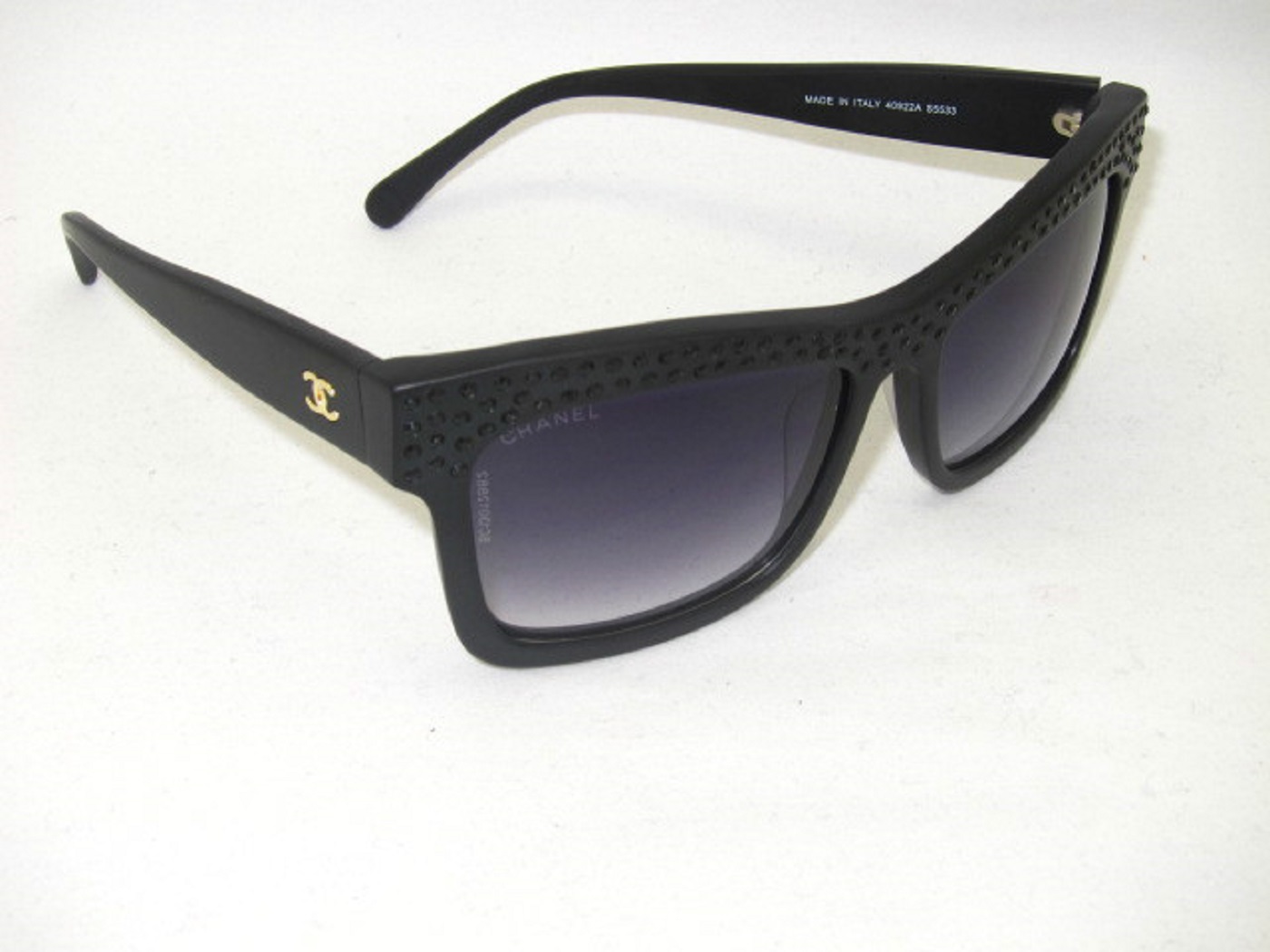 2. Check the lenses
New Chanel sunglasses have a small Chanel logo on the lens and a vertical etched identification code on the right.

Finally as with any counterfeit product, loose fittings, ill-printed or uneven lettering, mistakes in spelling and an overall substandard quality of manufacture are all sure indications that you are holding fake Pradas in your hands!
Best selling products