Timeless Sunglasses Shapes

Once you find the best pair that compliments your face, you want to make sure that you wear them any time you need them. That is why our advice is to buy one of the many classic shapes that will never go out of style:




Pilot Sunglasses
Aviator sunglasses, also known as Pilot sunglasses were originally designed for pilots to protect their eyes while flying, thus the name aviator. Today, pilot sunglasses are a staple accessory in everyone's closet. For 2019, the trend is still going strong, both on the runways and at fashion-forward retailers.
Check out these Pilot sunglasses
Wayfarers
Wayfarer sunglasses, created by Ray-Ban designer Raymond Stegeman in 1952, have been one of the most popular sunglass shapes ever since. They have been worn by everyone from celebrities to politicians. The success of the Wayfarer can be attributed to its design: Its natural top bar and slightly curved rims are both versatile and effortlessly cool.
Browse Wayfarer sunglasses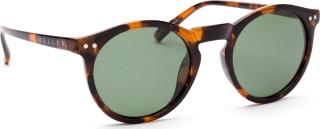 Rounded shaped sunglasses
Their most characteristic feature are their circle lenses and retro metal frames or other colourful materials. Round sunglasses are equally wide and tall and they soften angular faces, with perfectly circular shapes conveying a vintage look.
Have a look at the Meller Kubu collection

Rectangular sunglasses
Rectangular shaped sunglasses are wide, rectangular lenses, some with angular corners, others with more rounded edges. Rectangular sunglasses are an excellent choice for almost every face, especially those with oval, round, or heart-shaped faces. You can find these versatile frames in any material and color.
Browse rectangle sunglasses

Teashades
Teashades, also known as "John Lennon" glasses", were a type of psychedelic art wire-rim sunglasses that were often worn, usually for purely aesthetic reasons, by members of the 1960s counterculture. Today these timeless shapes are a must-have accessory for everyone who loves the vintage vibe AND searches for good UV protection.
Order your pair of Vogue OVOs
You can't go wrong wearing one of these, no matter what designers will come up with for the following season. Just make sure you pick the ones that match your face shape!
---
Read more
Style advice and tips for choosing the right sunglasses