The 10 best-selling eye drops for dry eyes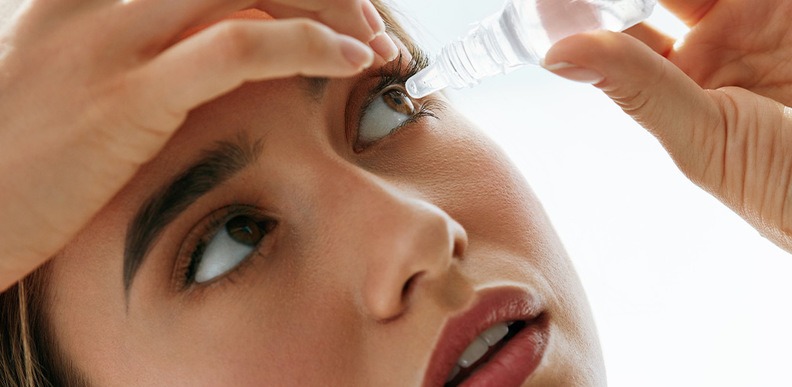 Eye drops, contact lens solutions and lens cases are the basic tools for anyone who wears contact lenses. They substitute tears (that's why they're sometimes called "artificial tears"), reduce dry eye syndrome, burning, sand-paper sensation and ensure that contact lenses are always lubricated.
Which eye drops are the most popular? Are yours amongst them? We have prepared a list of the 10-best-selling eye drops of all time.


Let's look at the top three in more detail.
Hyabak 0.15% gtt. 10 ml

These moisturising and lubricating eye drops for sensitive eyes provide immediate comfort that lasts all day.

Why are they popular?

Hydrate and lubricate the eye's surface
Clinically proven to relieve signs and symptoms of dry eyes
Unique bottle system means NO preservatives
Can be used before, during and after wearing all types of contact lenses

Optive 10 ml

New, unique eye drops that contribute to long-term lubrication. CMC artificial tears and glycerin moisturise the tear film and create a protective shield on the surface of the eye.

Why are they popular?

Optive eye drops relieve the feeling of dryness, irritation and eye fatigue
They are suitable for all types of contact lenses.

Max OptiFresh 10 ml

These eye drops from MaxVUE offer fast, long-lasting soothing effects. They are one of the most popular eye drops on the market.

Why are they popular?

Effective tear substitute in unfavourable conditions
They provide immediate relief and long-lasting comfort
Rapid relief from the discomfort of dry eye syndrome
A 30 ml bottle of Max OptiFresh , is available for frequent users
Still not found what you're looking for?
Many more soothing eye drops are waiting for you at Lentiamo!
Buy eye drops
Can I use eye drops containing preservatives with contact lenses?
Yes, you can use eye drops while wearing contact lenses, but not all eye drops are compatible with them. If you are unsure about which ones to use, ask your optician.
Can I use eye drops with preservatives with contact lenses?
Yes and no. Not all of the eye drops with preservatives are suitable for contact lenses, as some kinds of preservatives may damage the lens structure. Always read the leaflet to make sure the drops can be used while you are wearing contacts. Eye drops that are not safe to use with contact lenses should be applied at least 15 minutes before you put in your lenses.
Over to you - what are your favourite eye drops and why?
Best selling products