The 5 best sunglasses trends of 2022
There's no better way to show off your style or your personality than with a trendy pair of sunglasses. With endless types, colours and sizes to choose from, it can be a daunting task to choose your new faithful summer companion. This made us wonder: what are the best sunglasses trends of summer 2022 (and beyond)?
Our trend editors have taken a look at international runways, poured over fashion magazines and analysed eyewear fashion on the streets of our cities. This is what we came up with for you: Lentiamo's 5 best sunglasses trends of 2022.
We've rounded up our favourite celebrity inspiration pictures and our recommendations for you below!
Sunglasses fashion for summer 2022
Spring and summer 2022 are clearly all about statement sunglasses. Whether rectangular, neon or mono - the more eye-catching and extravagant, the better! These trendy sunglasses will get you through the warmer months and all those brighter days ahead.
1. Rectangular sunglasses for edge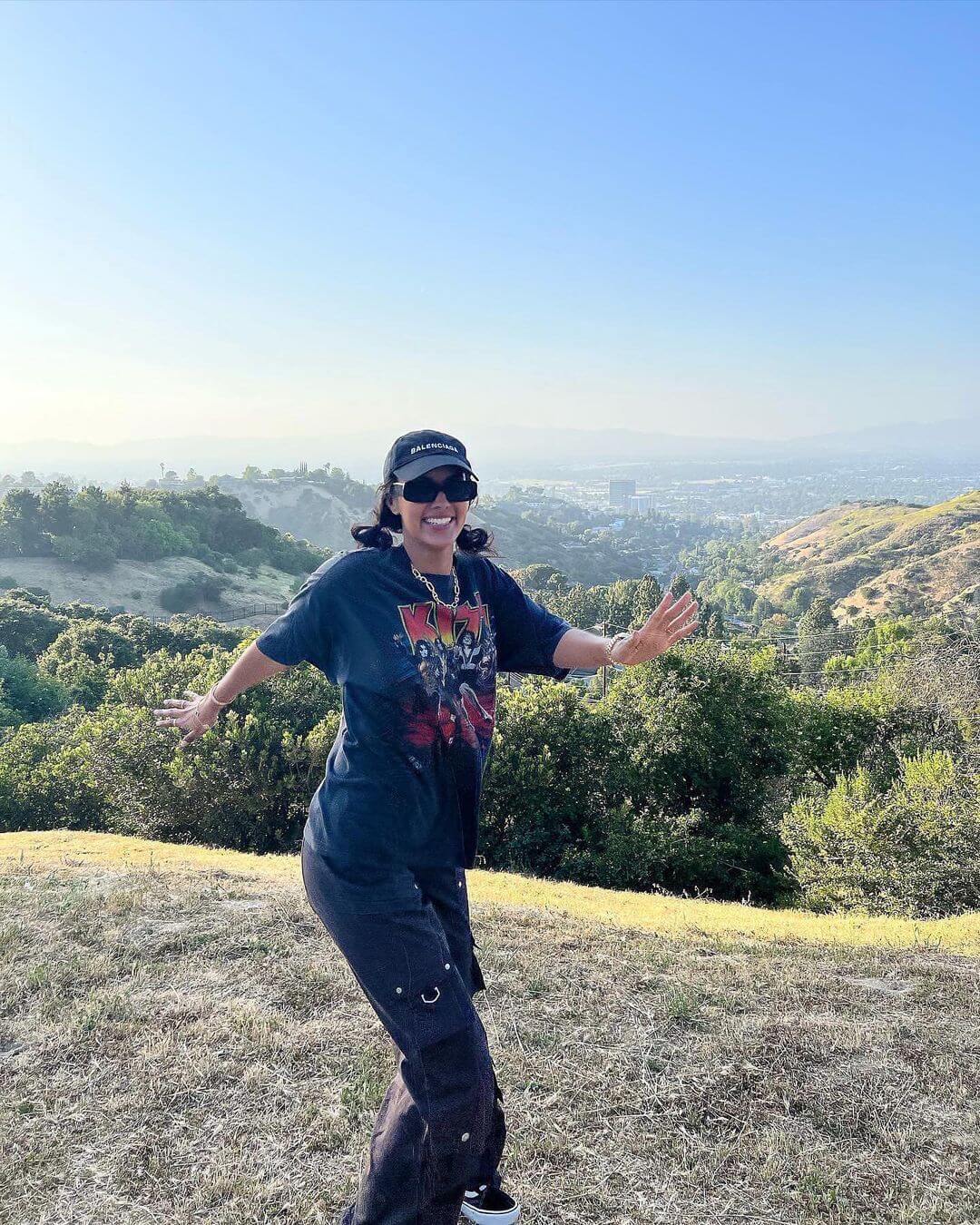 Image source: instagram.com/mayajama
Slim, rectangular sunglasses are here to stay! Made popular in summer 2021, rectangular shades continue to dominate our streets in 2022 but with slightly elevated designs.
The sunglasses of this season are wider and often fashioned with chunky, synthetic frames to offer a bit more eye protection and punch. British television, radio presenter and DJ Maya Jama does it all, so she needs sunglasses that can keep up. From the recording booth to streets, no-fuss rectangular sunglasses are an easy choice.
Do I look good in slim sunglasses?
Slim shades are particularly flattering on oval and round faces, which are visually stretched by the angular edges of the frames. So whether you rock a mullet or a bob, slim shades will easily complement your style.
2. Neon sunglasses that pop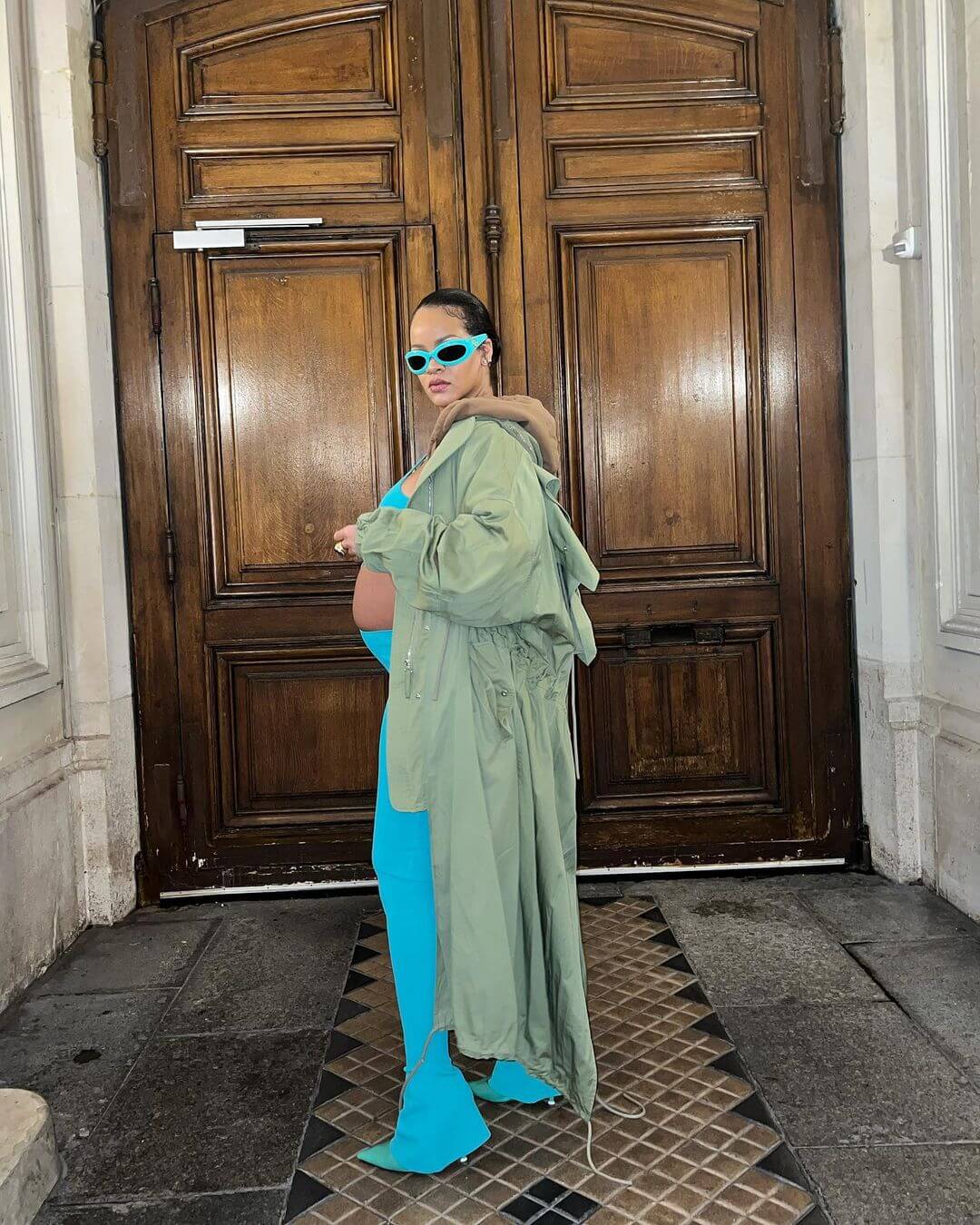 Image source: instagram.com/badgalriri
The next big sunglasses trend in 2022 is even more eye-catching. This summer, we'll see neon-coloured sunglasses lenses in yellow, orange and pink! Bright neon colours reflect the current 90s trend seen in everything from clothes to bags and more.
Singer and business woman Rihanna is a fashion hero. Neon sunglasses alone can make a statement but paired with a monochromatic outfit? Iconic.
Who wears neon sunglasses best?
Sunglasses with neon-coloured lenses give each of us that certain something in summer. Make an outfit pop with a bit of neon to top it all off. Nothing makes your sun-kissed cheeks glow quite like a pair of neon lenses. Make sure to pack your confidence because people will be drawn to your colourful shades.
3. White sunglasses for any occasion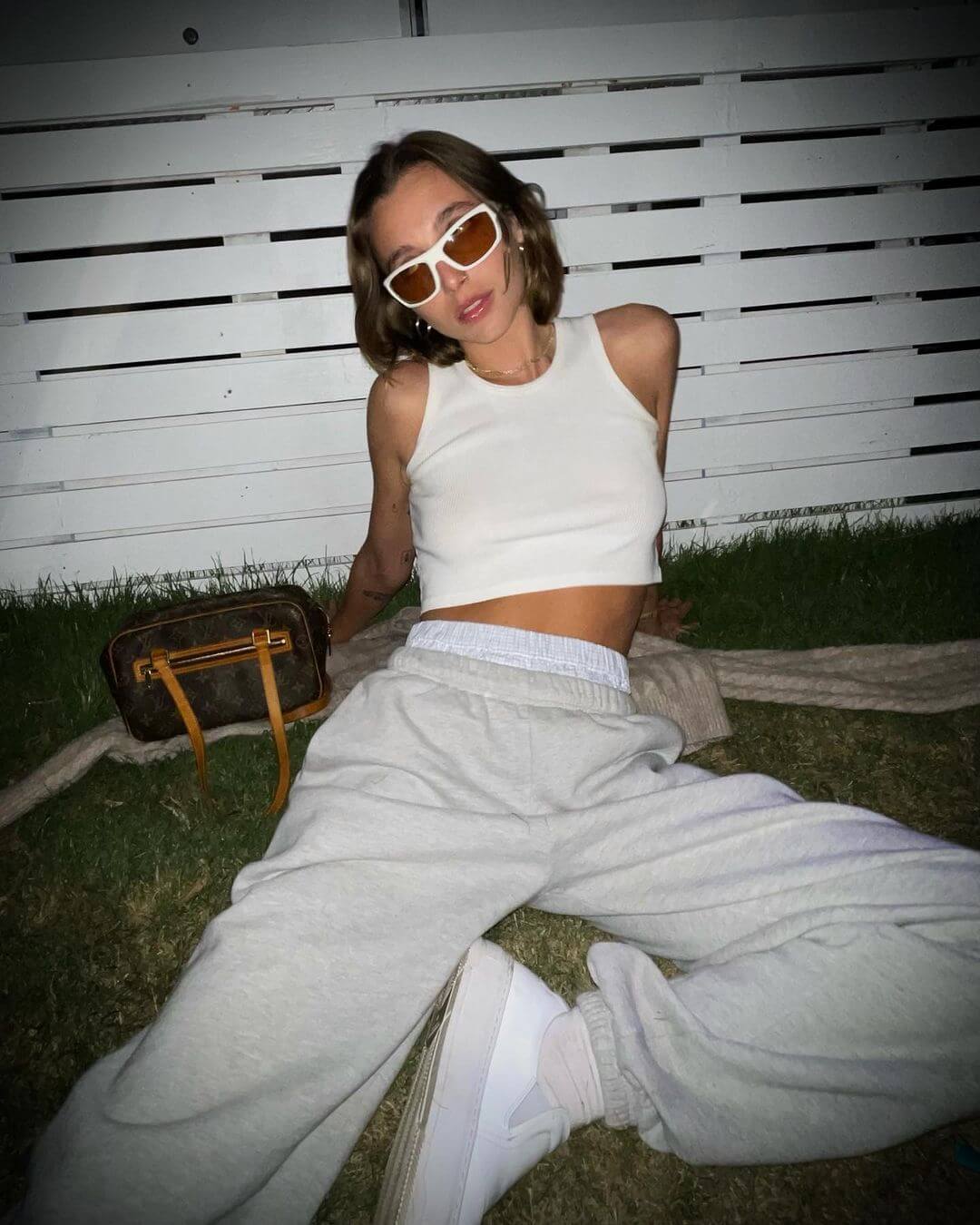 Image source: instagram.com/emmachamberlain
If you think neon sunglasses are too bright for you, try trendy yet refined white sunglasses. Just because they aren't colourful doesn't mean they have to be boring!
When combined with a wide plastic frame and a retro shape, white frames are the perfect choice for everyday wear this summer and beyond. Internet personality Emma Chamberlain takes her white sunglasses from day to night and pairs them with a casual summer look.
Who looks best in white sunglasses?
Depending on the shape, anyone can look great in white sunglasses. They go well with dark and light skin tones and any colour hair because the bright white frames pop in the sunlight. To add to the contrast, wear subtle colours on your body.
4. Metal frames are a timeless classic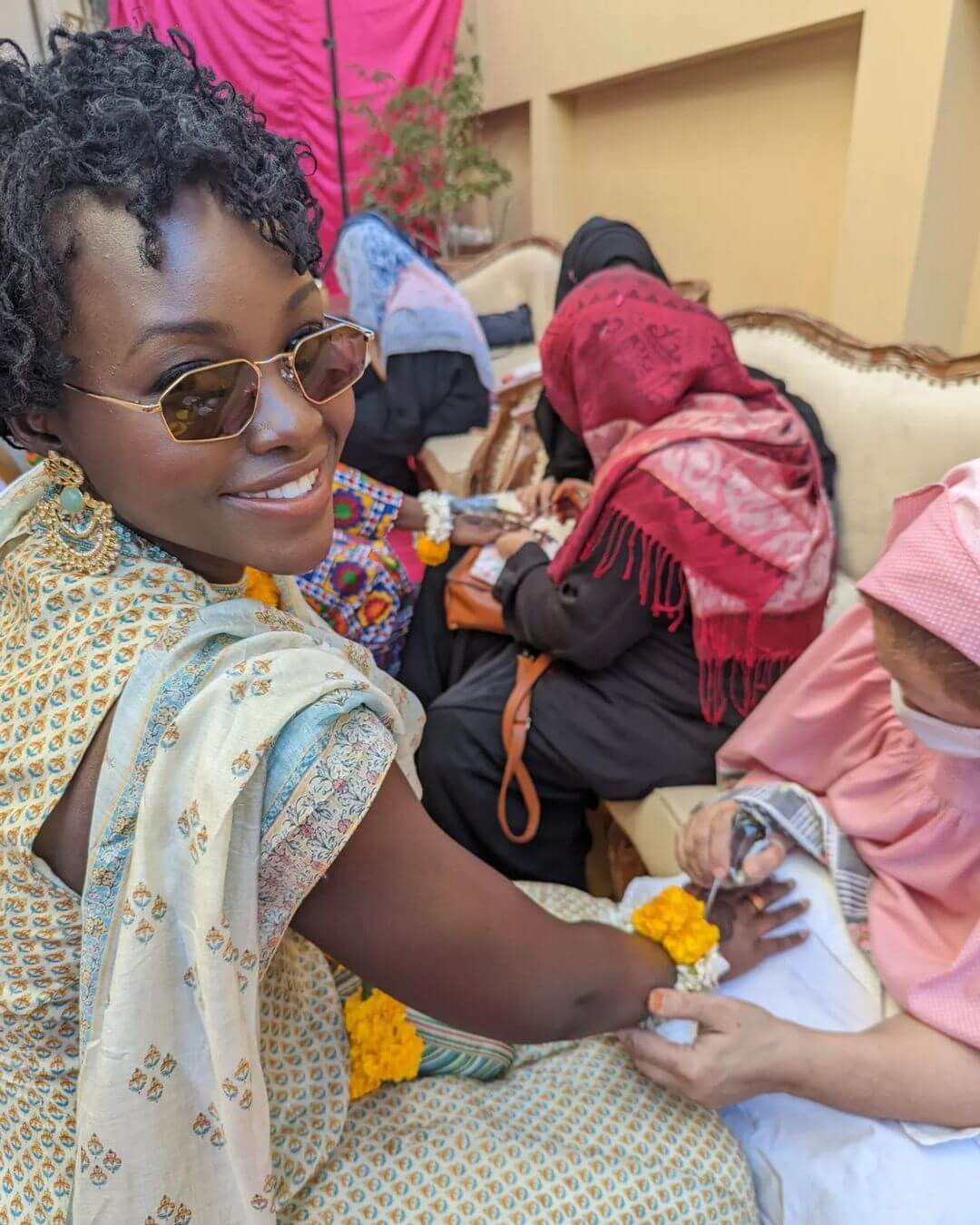 Image source: instagram.com/lupitanyongo
Classic materials don't have to be left in the past. In fact, Lentiamo's designers and optometrists were inspired by metal frames and their ability to trend season after season. Lentiamo sunglasses recall the classics with contemporary trends in mind.
Metal frames with subtly coloured lenses are certain to make a splash this season. As seen on actress Lupita Nyong'o, hexagonal metal frames are the perfect travel buddy - elegant and interesting for any summer destination.
Will sunglasses with metal frames look good on me?
Whether the quintessential aviator is your favourite or you want to upgrade to a funky square frame, metal sunglasses look chic and complement any outfit.
5. Mono lens sunglasses and shield sunglasses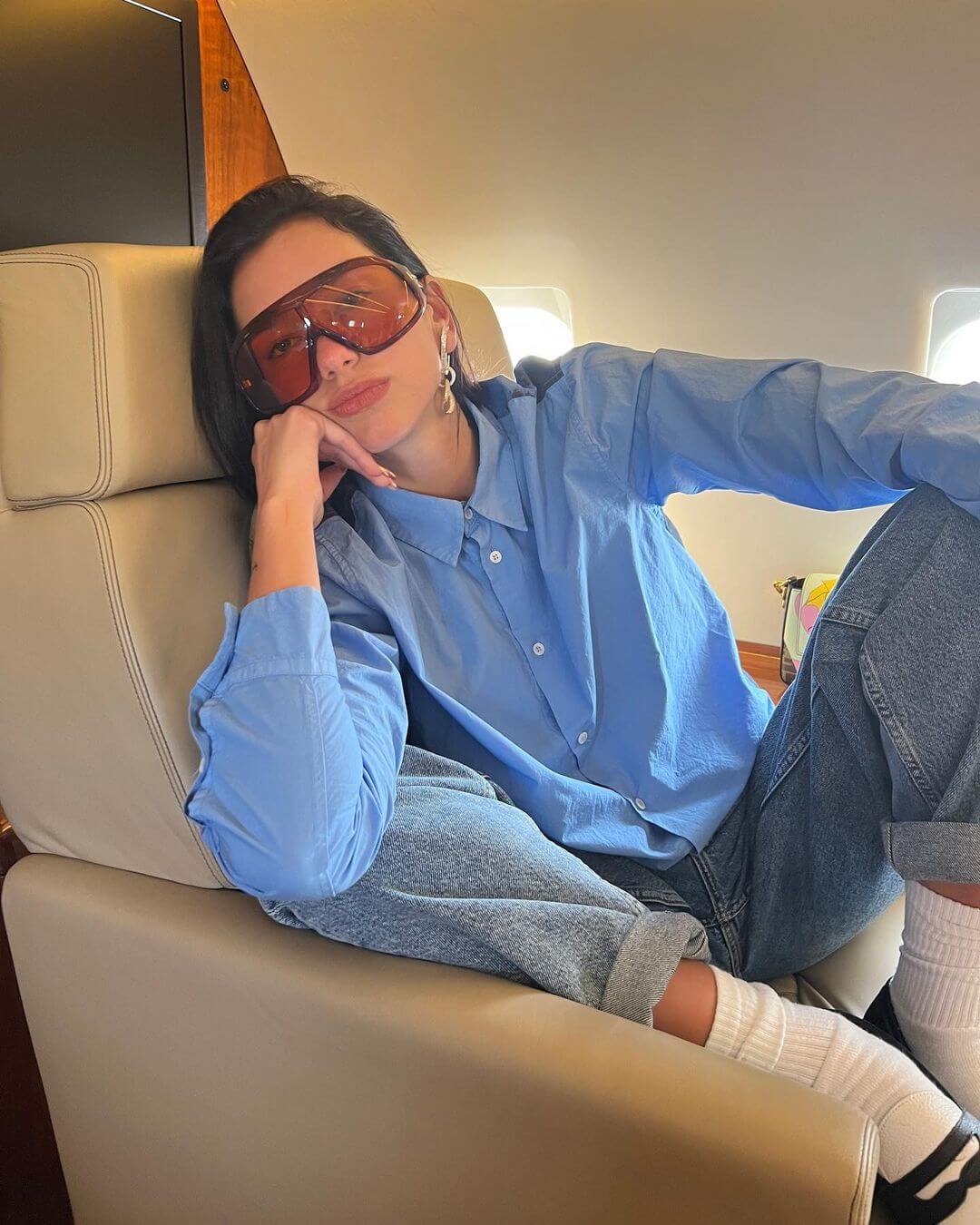 Image source: instagram.com/dualipa
Mono lenses are in! The style that brought stars like JLo to fame is back in eyewear fashion. If you've tried slim shades and they're not for you, grab a pair of large shield sunglasses to cover up. A bonus? These large shades can be a great way to protect your eyes from harmful UV rays.
Singer, songwriter, all around pop superstar Dua Lipa takes her shield sunglasses to new heights. These lenses are sure to make a statement no matter who you are.
Who looks best in mono lens sunglasses and shield sunglasses?
Maybe you think that mono lens sunglasses are overkill. Or maybe you've been convinced they only look good on certain people. Great news: sunglasses with mono lenses can also look fantastic on you - this one's all about preference. Like neon sunglasses, you just have to wear them with pride and confidence.
A little something special for you!
You've made it this far, take £5 off any pair of sunglasses.
Best selling products