Air Optix for Astigmatism (6 lenses)
Easyvision Monthly Irisian Toric is also sold by name Air Optix for Astigmatism (6 lenses)
This product has been discontinued.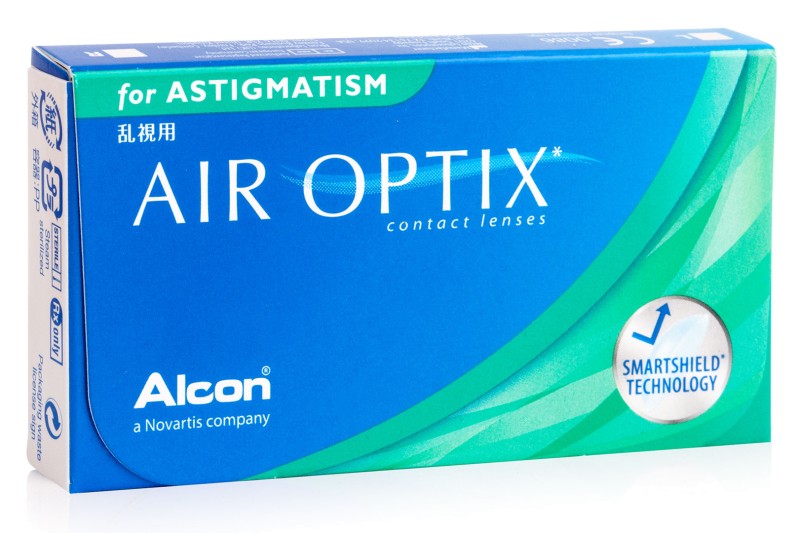 Easyvision Monthly Irisian Toric is also sold by name
Air Optix for Astigmatism (6 lenses).
Details of Easyvision Monthly Irisian Toric
Air Optix for Astigmatism (6 lenses) from Alcon, are monthly toric silicone-hydrogel contact lenses. Their excellent breathability makes them one of the healthiest astigmatism contact lenses on the market and offers comfort throughout the whole day.
The Air Optix for Astigmatism contact lenses are no longer in production. The only versions available are the ones currently in stock.
Users of the Air Optix for Astigmatism contacts can start using the new Air Optix Plus Hydraglyde for Astigmatism lenses without a new prescription.
Customers who bought these lenses also bought Vantio Multi-Purpose 360 ml with case.
This is a medical device. Read instructions before use.
| | |
| --- | --- |
| Expiration: | At least 12 months |
| Material: | Lotrafilcon B |
| Easy handling tint: | Yes |
| Extended wear: | No |
| Water content: | 33 % |
| Oxygen transmissibility: | 108 Dk/t |
| UV filter: | No |
| Silicone Hydrogel: | Yes |
| Inside-out indicator: | No |
| Lenses in a box: | 6 |
| Power: | from -10.0 to +6.0 |
| Diameter: | 14.5 |
| Base curve: | 8.7 |
| Cylinder: | -0.75, -1.25, -1.75, -2.25 |
| Axis: | from 10° to 180° |
| Center thickness: | 0.102 mm |
| Elastic modulus: | 1.0 MPa |
| Weight: | 17 g |
| Manufacturer: | Alcon |
Approved by our customers
From 3604 reviews 98% are positive