How to spot fake Carrera sunglasses
Fake sunglasses are everywhere – on the beach, in tourist shops and perhaps even in our accessories drawer. Because they usually cost less than original designer sunglasses they tend to be popular.
Are fake sunglasses harmful to my eyes?
The question is: Can you buy fake sunglasses, just like that, without putting your eyes at increased risk? The answer to this question is clearly negative. Since fake lenses are not tested for UV transmission or durability, buyers have no way of knowing the level of quality of their new sunglasses. It is likely they do not have a sufficient UV filter. In addition, cheap materials can easily break and splinter.
That is why we ask you to think about your own health and stay away from fake sunglasses. We will show you how to do this in our series ''How to Spot Fake Sunglasses". In six articles you learn how to easily distinguish Oakley, Prada, Chanel, Persol or Dolce & Gabbana fakes from the real thing.

Let's take a look at Carrera.
The uniqueness of Carrera sunglasses
This iconic Italian brand, which has been on the eyewear market since 1956, produces some of the best sports sunglasses around. Carrera sunglasses are exceptionally light and durable, they fit well and are very comfortable to wear.
Unfortunately, however, due to their popularity, there are many fake Carrera sunglasses out there. To make sure you don't fall victim, we've found the top tips to spot fake Carrera sunglasses.
2 Easy tips on how to spot fake Carrera sunglasses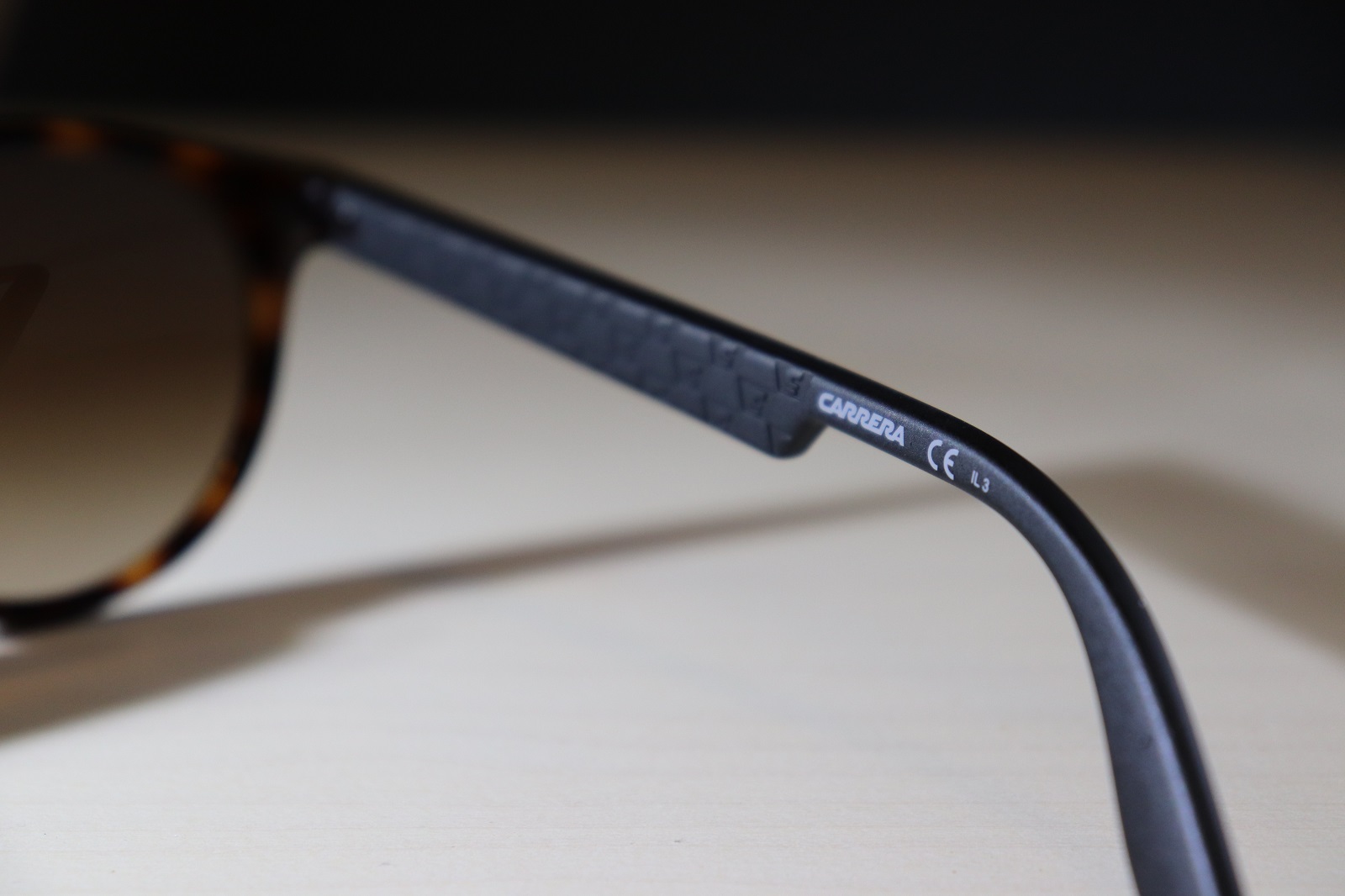 1. Check the case and the arms
Check if your pair of Carrera sunglasses has the same country of origin on the packaging as on one of the temples ('arms')– original Carrera sunglasses are made in Italy, Slovenia and China.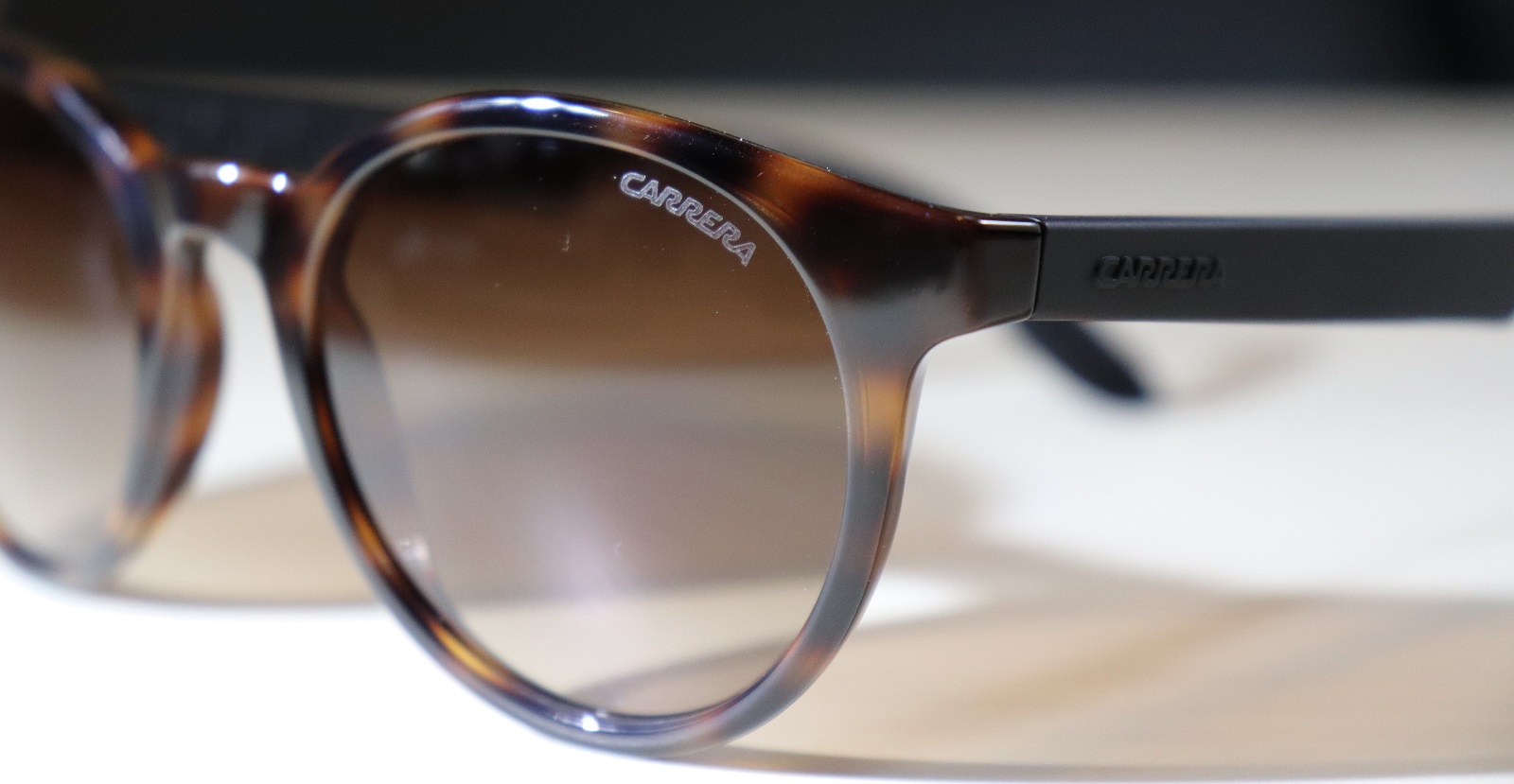 2. Check the logo
Original Carrera sunglasses have a logo on the lenses. Also, the original sunglasses often have a "UV protection" label. Both can be found directly on the lens.
With our simple but effective tips you will find out in no time at all whether you are buying high-quality original Carrera sunglasses or a cheap fake.

Best selling products