How to spot fake Oakley sunglasses

Original designer sunglasses or fake eyewear? This question decides whether your eyes are well protected from the sun or exposed to harmful UV radiation.
What many of us don't know is that fake sunglasses are very harmful to our eyes. The lenses offer little or no UV protection, the materials are cheap and easy to break. In the end, we pay a high price for cheap sunglasses since we expose our eyes to very dangerous UV radiation.
To protect our eyes, we've therefore put together a few facts that will help you avoid buying fake glasses and harmful lenses. The edition "How to Spot Fake Sunglasses VOL. 1 Oakley" helps you distinguish fake Oakley sunglasses from the original designer sunglasses of the legendary sports brand Oakley.
The special features of Oakley sunglasses
"Everything in the world can be done better." Oakley follows this motto in all the areas in which they operate. Oakley shades are no exception: Oakley's designers and manufacturers don't make regular sunglasses – each new model is a step ahead in technology and materials.
Despite their unmistakable quality, however, there are many fakes of Oakley sunglasses. Read here how you can detect these fakes and how you can thereby protect your eyes from cheap materials and uncertified lenses.
3 tips on how to spot fake Oakley sunglasses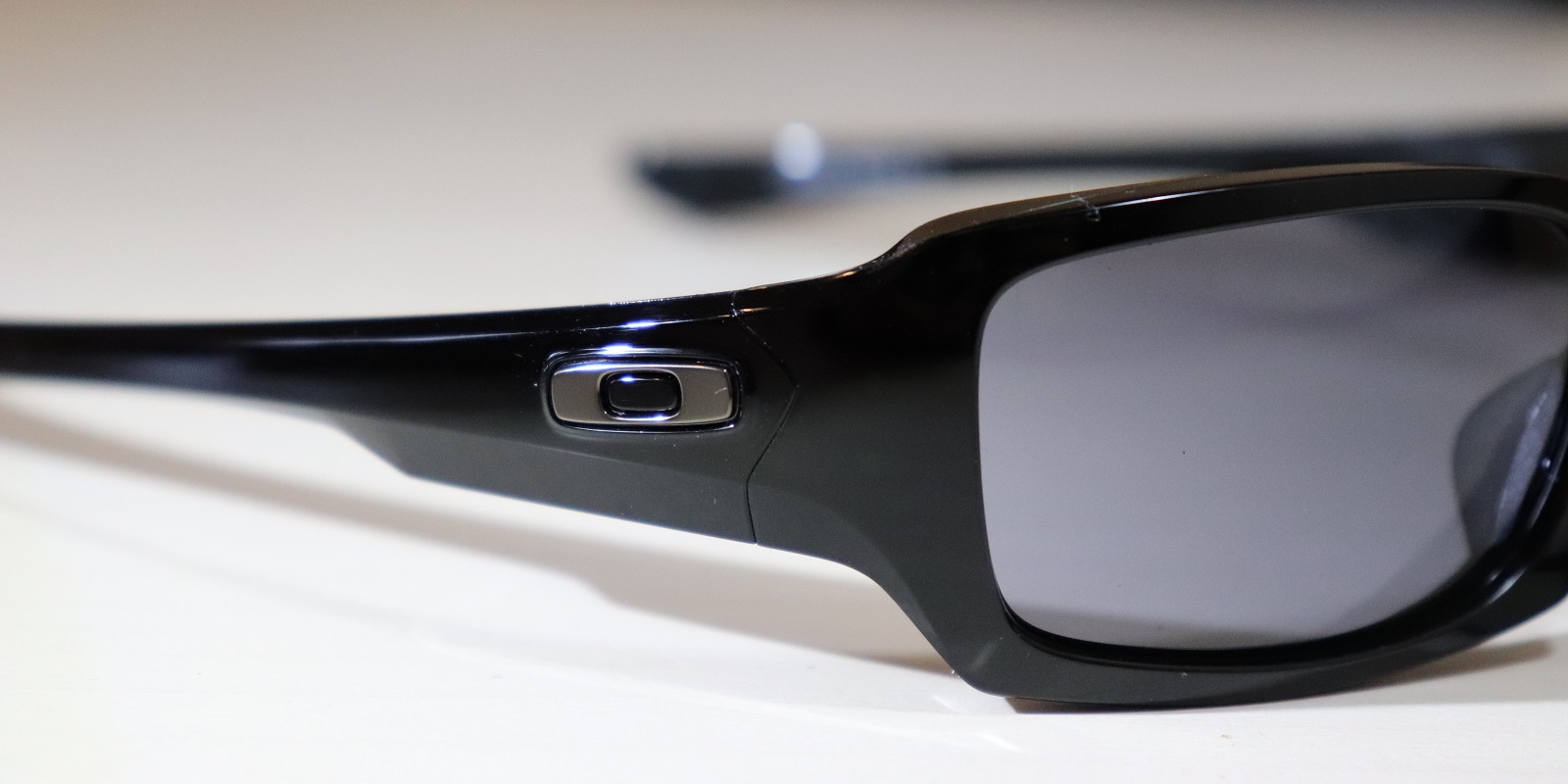 1. Check the frame
The original lenses carry the Oakley logo and an SKU code on the arms. The code of older models starts with a zero, newer models with the letter O. If you don't see the logo or the code, you're probably dealing with a fake pair of sunnies.
2. Check the lens etching
Every pair of genuine Oakley PRIZM sunglasses has either "PRIZM", "POLARIZED" or "PRIZM P" etched into the lens. If your sunglasses do not have PRIZM lenses, there are no markings on the lens. Any non-prescription Oakley sunglasses with an 'O' on the lens are counterfeit.
3. Check the stickers
Some Oakley counterfeits have stickers on the lenses. A "P" sticker is commonly used, but this doesn't refer to a polarised lens. Other stickers are designed to look like the lens etchings described above, but if you run your finger along the edge of the sticker, you can clearly feel that it's not an etching. What's more, the stickers on fake Oakleys often leave residue on the lens itself.
Learn how to easily distinguish Carrera, Prada, Chanel, Persol or Dolce & Gabbana fakes from the original brand sunglasses.


Looking for top quality shades?
Lentiamo offers you an excellent selection of fashion and sports sunglasses - including free shipping!
Shop for sunglasses
Best selling products